Movement in the mountains has absorbed us so much that we tirelessly sought a way to develop a binding that would make it easier for people to access the mountains and experience the beauty of snowy nature.
Nineteen years of work has resulted in many prototypes. In 2017 we started working more intensively to finish the ultra – light binding. The result was a development of a revolutionary platform for the easiest binding in the world. It was the GR 45 with a brand new locking concept. Its weight is 45 grams. By adding new features to GR 45 new models of GRIZZLY.SKI bindings were created, each of which is the lightest in its category.
Since 2018, Grizzly.ski has been a member of the International Ski Mountaineering Federation ISMF (International Ski Mountaineering Federation) together with other renowned brands and producers of ski mountaineering equipment.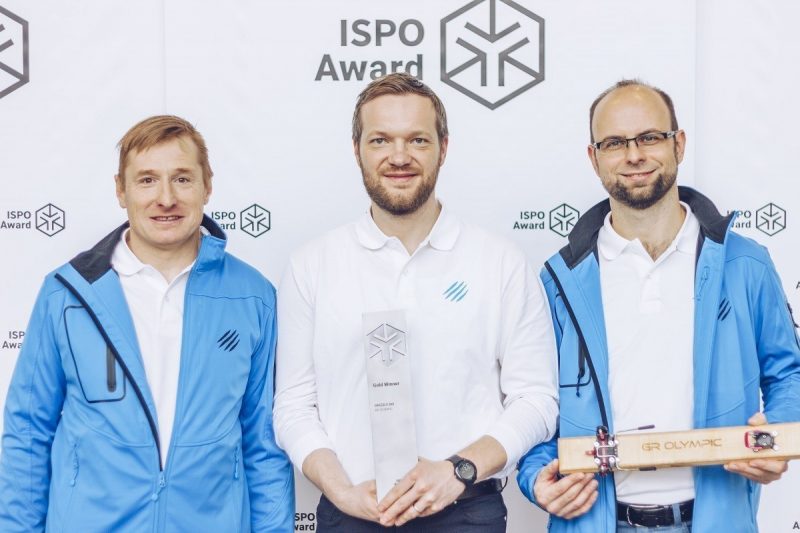 In 2019, the Grizzly.ski brand became a finalist in ISPO Brandnew award at the international exhibition of ISPO in Munich.
In 2020, the GR Olympic was awarded the ISPO AWARD GOLD WINNER 2020 award for providing the innovation of a patented locking system together with a new revolutionary swivel heel part which allows the skier's security release. The safety of this model is also increased by the ultra-light brake.
In 2022, the Model GR Olympic won the Innovative act of the year 2021 award of Minister of the Economy of the Slovak Republic.
At the International Engineering Fair 2022 in Nitra, Slovakia we won the Fair Prize.
Since 2022, GRIZZLY.SKI has become part of INOVATO CLUSTER. It is an association of exceptional companies and organizations that have come together to seek synergies and develop innovations and innovation projects.
At the INOFEST 2022 innovation festival, Jozef Gáborík won the INNOVATOR OF THE YEAR award for the design and production of the world's lightest ski mountaineering binding.
The expert jury awarded the prestigious ISPO AWARD WINNER 2022 to two innovations from GRIZZLY.SKI. The GR OLYMPIC TOUR adjustable bindings and the GR OLYMPIC RENT bindings designed for ski rental shops.
The ISPO AWARD WINNER is a stamp of quality and is awarded only to the most outstanding products or services.
We are still continuing to develop and test new products. Our goal is to bring new and functional solutions with original design. It all takes place in the central part of Slovakia in the Poľana Mountains, which was one of the largest volcanoes on Earth 15 million years ago.
We are happy to support young talents through SKIMO Slovakia.